The Wyoming Administrative Rules (WyAR) Home Page provides the public with access to all current administrative rules as well as those administrative rules which are proposed, emergency, expired, repealed, and superseded. Following are definitions of each rule type:
•Proposed: Proposed rules are those rules being consider by an agency for adoption. Proposed rules are available for public comment for at least 45 days.
•Emergency: Emergency rules are temporary rules promulgated as per W.S. 16-3-103(b). Emergency rules are only valid for 120 days and may be refiled one time (for a total for 240 days).
•Expired: Expired rules are those emergency rules which have either lapsed on the 121st day or have had regular rules filed prior to the 121st day.
•Repealed: Repealed rules are those rules which have been removed with replacement in a different chapter OR without replacement.
•Superseded: Superseded rules are those rules which have been amended by a current rule relating to the same general subject matter.
The Home Page is also the log in page for state users. And, regardless of where you are within the system, you can always return to the Home page by selecting the Wyoming logo that appears in the toolbar.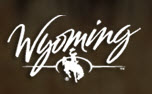 From the Home Page, you can:
•Conduct a word or phrase search of current rules;
•Access the Advanced Search options;
•Conduct a quick search for all:
▪Current Rules;
▪Proposed Rules; and
▪Emergency Rules.
•Read About the project;
•Access this help file;
•Contact us;
•Access several Quick Links;
•Subscribe to rule notifications;
•Access the state log in.